Marie-Hélène Adrien is a credentialed evaluator, former President of Universalia Management Group and presently a Senior Associate Consultant at Universalia, with 30 ye ars of experience as a practitioner and advocate for evaluation. She consults for a range of bilateral and multilateral agencies and private foundations and specializes in evaluations of organizational structures, networks and partnerships to achieve the Sustainable Development Goals. As a Canadian citizen originally from Haiti, Marie-Hélène is quite experienced in consulting in multicultural settings and has conducted field missions in numerous countries in Asia, Africa, the Caribbean, and South America. She is a former President of the International Development Evaluation Association (IDEAS) and presently serves on its Board, representing IDEAS on EvalPartners and on EvalSDGs. She has authored several publications in the field of evaluation and lectured on evaluation at Carleton University and at McGill University. Marie-Hélène holds a Masters in Administration and Policy Studies in Education and a PhD. in Literature from McGill University.
Urmilla Bob is a Full Professor of Geography in the School of Agriculture, Earth and Environmental Sciences and University Dean of Research at the University of KwaZulu-Natal, South Africa. She conducts research on a range of developmental and environmental issues, including socio-economic impact assessments of developmental projects in relation to conservation and tourism projects, sustainable livelihoods in both rural and urban contexts, and consideration of climate change impacts. She has published in these fields in both nationally and internationally recognized academic books and journals as well as produced several reports. She has been involved in collaborative research with national and international academic institutions and organizations. She has training expertise in quantitative and qualitative methodologies and techniques, monitoring and evaluation, development of indicators, social and environmental impact assessments, and gender analytical methodologies. She also has experience in the design and management of research surveys and monitoring and evaluation systems.
Bagele Chilisa is a full Professor of the Post Graduate Research and Evaluation Program at the University of Botswana. She has a doctoral degree in Policy Planning and Evaluation from the University of Pittsburgh in the USA. She served as a Meta evaluator for the Netherlands WOTRO Science for Global Development Joint MFS 11 Evaluations of Development Interventions (2012-2015) and for the African Development Bank Evaluation of the African Development Bank Assistance to Botswana 2004-2013.  She has also served as an evaluator for the South African National Research Foundation, evaluating the Indigenous Knowledge Systems Programme. She is the author of the African Evaluation Association (AFrEA) concept paper on a Made in Africa Evaluation Approach and an African thought leader driving the concept of African-rooted evaluation. She has conducted evaluation research for DFID, FAWE, UNICEF, UNDP, WHO, UNESCO, Economic Commission for Africa, World Bank and ILO. She has also facilitated evaluation workshops for CLEAR (Centre for Learning on Evaluation and Results),  IPDET (International Program for Development Evaluation Training) and   AFrEA (African Evaluation Association).  She is the founding member of the Botswana Evaluation Society and currently its chairperson. She is  a member of  the UNDP  (United Nations Development Programme) Evaluation Advisory Panel.  Her work has focused on culturally and contextually responsive evaluation.  Second edition of her publications: Indigenous Research Methodologies include two chapters on evaluation. Other publications include Mixed Methods in Indigenous Research: Building Relationships for Sustainable Intervention Outcomes (2014);   Decolonising Trans-disciplinary Research: An African Perspective for enhancing knowledge integration in Sustainability Science (2017); Community Engagement with a post-colonial, African based relational paradigm (2017); and Decolonizing and Indigenizing Evaluation Practice in Africa: Toward African Relational Evaluation Approaches (2016). 
Weronika Felcis is a representative of the EES Board in IOCE where she is Secretary to the IOCE Executive Committee and as such, she is a member of the new Executive Committee of Evalpartners (i.a. member of EvalAgenda2030 Taskforce). Weronika holds an MA in Sociology and is a graduate of Interdisciplinary Studies "Society Environment Technology" at the Jagiellonian University. She was an exchange student at Warwick University in Social Research in 2008/2009 and a scholarship recipient of the Polish-American Freedom Foundation in the Centre for Social Innovation and Research "Shipyard". She worked in the evaluation field for over a decade – for many years an expert at Jagiellonian University Centre for Evaluation and Public Policy Analysis, subsequently as a freelancer cooperating with all major Polish companies. She is a Fellow of WiseEuropa. In 2014 she joined the Polish Evaluation Society and a few months later became its president. She was a program director of the 1st Polish Evaluation Congress bringing together evaluations from different sectors and fields. For years she has been devoted to building networks and enabling the evaluation environment in Europe, especially in the CEE region. She has been coordinating the Network of Evaluation Societies in Europe (NESE) in 2016-2018.
Realizing the pressures of living in the Anthropocene and 6th Mass extinction era, she introduces the theme of system thinking and regenerative living into her evaluation advocacy and lives in an intentional community based on permaculture principles she co-developed in Latvia.
E-Mail: Weronika.felcis@gmail.com
LinkedIn: https://www.linkedin.com/in/felcis/
Twitter: https://twitter.com/WeronikaFelcis
Hur Hassnain is an evaluation specialist. Currently he works at the European Commission DEVCO's Evaluation Support Service, as Senior Evaluation Advisor based in Brussels, Belgium. Hur is the Founder of Pakistan Evaluation Association and Board Member at the International Development Evaluation Association [IDEAS]. At IDEAS, he co-chairs the Thematic Interest Group (TIG) on Evaluation in Fragility, Conflict and Violence. 
Hur has extensive experience of working in a variety of thematic areas including but not limited to gender equality, climate change, renewable energy, agriculture, women's economic empowerment, education and protection. He has lived and worked in Asia, Middle East and Africa. He has designed, commissioned and conducted research and evaluations for projects funded by the UN agencies, European Commission, private donors and governments of the UK, Canada, Switzerland, Netherlands and Norway.
Hur also enjoys writing poetry and has a collection of Urdu poetry published in 2006.
Frances C. Koya Vaka'uta is an Associate Professor and Director of the Oceania Center for Arts, Culture and Pacific Studies at The University of the South Pacific. A curriculum specialist by profession, she is passionate about Education for Sustainability, Social Justice and Inclusion, Indigenous Research, Pacific Arts and Arts Education, Pacific epistemologies, Pacific Research Methodologies and Methods, Pacific Approaches to Monitoring and Evaluation, and Social Policy. She is particularly interested in supporting initiatives that focus on the wellbeing of vulnerable and disadvantaged groups particularly youth, artists and indigenous peoples and local communities.
A poet and artist, her work explores contemporary issues and Pacific Islander perspectives of heritage and lived cultural experiences. She explores contemporary issues and Pacific Islander perspectives of heritage and lived cultural experiences under the pseudonym 1angrynative.
Ziad Moussa is a multi-disciplinary development professional with an intellectual and professional passion for evaluation. Over the past 20 years, he has managed complex multi-country evaluations across the Arab world and the Global South, in well over 40 countries and with almost every major donor on the circuit. He specializes in evaluation in fragile contexts, particularly in conflict/post-conflict settings, as well as local governance systems and processes.
He was the driving force behind establishing the Middle East and North Africa Evaluation Association (EvalMENA) in 2011. He was also elected as President of the International Organization of Cooperation in Evaluation (IOCE) between 2015 and 2017 and Co-Chair of EvalPartners between 2016 and 2018.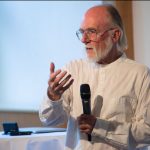 Michael Quinn Patton is an independent organizational development and program evaluation consultant, and former president of the American Evaluation Association. He is the founder and director of Utilization-Focused Evaluation. After receiving his doctorate in sociology from the University of Wisconsin–Madison, he spent 18 years on the faculty of the University of Minnesota (1973–1991), including five years as Director of the Minnesota Center for Social Research and ten years with the Minnesota Extension Service. Patton has written many books on the art and science of program evaluation, including Utilization-Focused Evaluation (4th ed., 2008), in which he emphasizes the importance of designing evaluations to ensure their usefulness, rather than simply creating long reports that may never get read or never result in any practical changes. His most recent contribution to the field is Blue Marble Evaluation: premises and principles (2020) which provides a framework for developing, adapting, and evaluating major systems change initiatives involving complex networks of stakeholders, towards a sustainable future across national boundaries, sectors and issues. 
Beverly Parsons is committed to fostering health and well-being for people and planet as evidenced in the  recent book, Visionary Evaluation for a Sustainable, Equitable Future (2020, Information Age Publishing). She is the book's lead editor as well as co-author of several chapters. The book's title matches the theme of the 2014 American Evaluation Association (AEA) conference, the year she was president of AEA. She has worked closely with governors, legislators, local communities, philanthropy, universities, and businesses across sectors in support of environmental sustainability, social justice, economic well-being, and community development. Her PhD in educational research and evaluation (University of Colorado-Boulder) grounds a career of compassionately using mixed evaluation, research, and facilitation strategies to reveal ways to influence complex systems in support of learning, equity, and sustainability. Her background in medicine and science (BS in medical technology, instructor of physiological chemistry, University of Wisconsin-Madison) has strengthened her interdisciplinary interests and focus. Beverly is executive director of InSites (www.insites.org). InSites works through system-oriented evaluation, research, and strategy.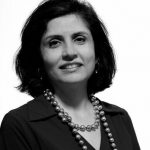 Jyotsna (Jo) Puri is the Director of the Environment, Climate, Gender and Social Inclusion Division (ECG) at IFAD. She leads a dynamic team that is responsible for building and delivering an evidence-based strategy and generate knowledge of this evidence, on environment, climate, gender and social inclusion solutions in IFAD's operations and policies. She and her team are also responsible that IFAD applies the highest social, environmental and climate safeguards.
Prior to joining IFAD, Jo was the (first) head of the Independent Evaluation Unit at the Green Climate Fund, where she worked for more than three and a half years, and led the agency's work on evaluation that supported strategy, accountability and learning, while managing a team of 30 people. Jo has more than 25 years of experience in development research, agriculture, environment, health and infrastructure related evaluation and poverty alleviation policies. Between 2012 and 2016, Jo was the Deputy Executive Director of the International Initiative for Impact Evaluation (3ie) in New Delhi, India, where she was also responsible for impact evaluations, fund raising and outreach. Previously she was an associate research scientist at the Earth Institute at Columbia University, New York.
Jo is Adjunct Associate Professor at the School of International and Public Affairs, Columbia University, where she teaches development impact evaluation and is also Research Fellow at the Center for Evaluation and Development (C4ED), University of Mannheim, Germany. In 2020, Puri was recognized by the Global Landscapes Forum as one of 16 women global leaders leading the work on restoring the earth. She holds a PhD and MSc in Agriculture and Resource Economics from the University of Maryland, USA, and an MA in Development Economics from the Delhi School of Economics, India. 
Patricia Rogers is passionately interested in ways of improving evaluation in order to improve results for people and the planet. CEO of BetterEvaluation, an independent not-for-profit and registered charity, whose mission is to collaboratively create, share and support use of knowledge about how to do, manage and use evaluation better. Formerly Professor of Public Sector Evaluation at RMIT University and now visiting professor at the University of Witwatersrand, South Africa. Patricia is an experienced evaluator who has worked on evaluations and evaluation systems for more than 30 years in a wide range of sectors, organisations and countries with a particular focus on theories of change and complexity. Her work has been recognised by the Australasian Evaluation Society (award for contributions to the profession of evaluation, best evaluation study and prizes for pioneering evaluation research) and the American Evaluation Association (Alva and Gunnar Myrdal Practice Award). She is a Fellow of the Australian Evaluation Society.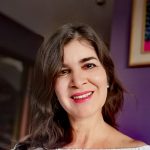 Silvia Salinas-Mulder is a Bolivian anthropologist & feminist, with a specialisation in Andean Studies and a Master's degree in Decentralization and Public Administration. She has thirty years of experience as senior consultant, researcher and evaluator in the social development sector. Recognised for her specialised though systemic and creative approaches to key poverty, development and exclusion topics. Advocator and facilitator of transformative planning, management and evaluation processes. Particularly interested in power issues, ethics and intercultural relations. Between 2016 and June 2018 president of the Bolivian Monitoring and Evaluation Network (REDMEBOL). Since December 2017 Chair of the Latin American and Caribbean Monitoring, Evaluation and Systematization Network (ReLAC). Since April 2020 President of the International Organization for Cooperation in Evaluation.  International speaker. Has written a vast number of publications on evaluation, gender and other development and human rights issues.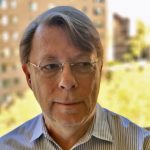 Juha Uitto is Director of the Independent Evaluation Office (IEO) of the Global Environment Facility (GEF). He came to the position from being the Deputy Director of the IEO of UNDP from 2009 to 2014. Prior to that, he worked as Evaluation Adviser in UNDP and as Senior Monitoring and Evaluation Coordinator/Specialist with the GEF since 1999. He has conducted and managed programmatic and thematic evaluations of international cooperation at the global, regional and country levels, in particular related to environmental management and poverty-environment linkages. He served as the Executive Coordinator of the United Nations Evaluation Group (UNEG) from 2009 to 2012 and again in 2014. His earlier career combined positions in international organizations, academia and as consultant. For most of the 1990s, he was environment and sustainable development research and training program manager at the United Nations University. A geographer by training, he holds a master's degree from Helsinki University in his native Finland and earned his PhD from the University of Lund. Juha Uitto has published widely on the environment, natural resources management, hazards, and evaluation. His recent books include Evaluating Environment in International Development (ed.; 2nd edition, Routledge 2020), Universities and the Sustainable Development Future: Evaluating Higher Education Contributions to the 2030 Agenda (with Peter H. Koehn, Routledge 2017), and Evaluating Climate Change Action for Sustainable Development (eds. with Jyotsna Puri and Rob D. van den Berg, Springer 2017).
Organising Committee ad interim
Linda Morra Imas is co-founder of the International Program of Development Evaluation Training, IPDET, and served as its co-director and chief instructor for 17 years. She was a Chief Evaluation Officer and Evaluation Capacity Building Adviser for the World Bank Group, working both in its private and public sectors, and a senior director for Education and Employment issues at the U.S. Government Accountability Office. Now an independent consultant, she advises on M&E and provides training worldwide, building on 30+ years of experience. Among other publications, she co-authored the text on development evaluation, The Road to Results: Designing and Conducting Effective Development Evaluations which is now translated into eight languages. Among her awards, she is honorary member of the International Development Evaluation Association, IDEAS. Linda is also known for her work on evaluation competencies and professionalization. She led a large team to develop the IDEAS competencies and code of ethics. In her free time, she likes to work with clay, garden, play with dogs and grandchildren and travel with her husband.
Robert Picciotto, Adjunct Professor, University of Auckland, and Senior Independent Evaluation Adviser to the Ministry of Foreign Affairs and Trade in New Zealand, is a member of the UK Academy of Social Sciences. He is a graduate of the Ecole Nationale Supérieure de l'Aéronautique ('Supaéro') in France and of the Princeton University School of Public and International Affairs in the United States. He retired from the World Bank after holding several senior management positions, including Projects Department Director in three of the Bank's Regions, Vice-President, Corporate Planning and Budgeting and Director-General of the Independent Evaluation Group (1992-2002).
Ian C. Davies. Ian advises on organisational governance, executive management and accountability, with a focus on capacity building for sustainable development and evidence-informed support to boards, executives and political decision makers. His recent work focusses on global governance of climate-related issues, mitigation and adaptation, financing, and developmental evaluation to address complex problems.
He is a Credentialed Evaluator (CE) and member of the Credentialing Board of the Canadian Evaluation Society. He is former President of the European Evaluation Society, former President of the BC Chapter and Board member of the Canadian Evaluation Society, member of the Canadian, American and European evaluation societies.
Ian holds a post graduate degree in Public Administration. His educational background also includes mathematics, geophysics, social science research, economics and public financial management.